In memory of James Foley and Steven Sotloff, who gave their lives exposing the world to the suffering of the Syrian people.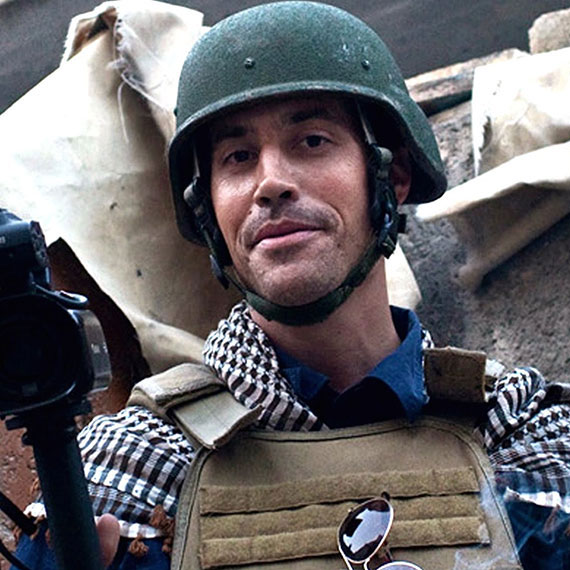 James W. Foley
1973 - 2014
James Wright Foley was born on October 18, 1973 in Evanston, Illinois. He was the first born son of Diane and John Foley of Rochester, New Hampshire.
Jim grew up in the beautiful town of Wolfeboro, NH. He was the oldest of five children. After graduating from Kingswood High School in 1992, he chose to go to Marquette University in Milwaukee, Wisconsin. At Marquette, he made life-long friends and was challenged to serve the voiceless. From 1996 to 2000, he served 4 years with Teach for America, teaching in inner city Phoenix, Arizona.
Jim was drawn to writing and completed an MFA program in writing at the University of Massachusetts, Amherst in 2002. While in Massachusetts, he taught unwed mothers to help them achieve their GED and later in Chicago, taught English to inmates at the Cook County jail.
By becoming a conflict journalist, Jim was able to merge his interest in writing with his compassion for the poor, disadvantaged and suffering amid conflict. Medill School of Journalism at Northwestern University in Illinois granted him this opportunity. He began in Iraq, then Afghanistan, then Libya and finally Syria. Jim was detained by Colonel Gadaffi's Libyan regime in 2011 for 44 days; but finally released.
In January of 2012, Jim began what would be many trips in and out of northern Syria as a freelance photojournalist. He began cautiously, but then gained confidence as he met kind and hospitable Syrians, who offered him their generous hospitality. Jim was last home in October 2012 to visit and celebrate his birthday. Our last phone call with Jim was one week before he was kidnapped on 11/22/12 in northern Syria. Our family never heard his voice again.
Jim was murdered by ISIS on August 19, 2014 in the Raqqa region of Syria.
7 Days In Syria Film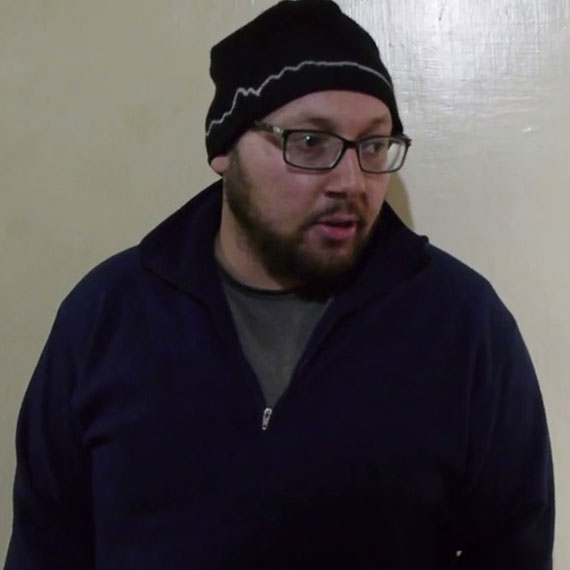 Steven Joel Sotloff
1983 - 2014
Steven Joel Sotloff was a courageous and adventurous freelance journalist, passionate about reporting news through the eyes of people in conflict-torn areas. Working from some of the most dangerous regions of the world, he wove together stories of average individuals and families simply trying to survive, trying to make an impact on others, and trying to find hope in a world of festering darkness. Steven's work not only brought widespread attention to the plight of his subjects, but also has inspired other journalists and students to follow in his footsteps.
Steven was in the Middle East by choice, rather than by assignment. On
August 4, 2013, after crossing the Syrian border from Turkey, he was kidnapped, along with several others, near Aleppo by militants from the Islamic State in Iraq and Syria (ISIS).
During his captivity, he managed to smuggle out two letters to his parents, Arthur and Shirley, one of which said in part: "Everyone has two lives: the 2nd one begins when you realize you have only one."
Despite tireless work by his family and government agencies to gain his release, Steven was savagely murdered by a member of ISIS on September 2, 2014. The horrific murder was videotaped and distributed for all the world to see.
Commemorating the tragic loss of Steven and in tribute to his commitment to excellence in news reporting, the Sotloff family and friends have established 2LIVES: Steven Joel Sotloff Memorial Foundation. It is our hope that the professionalism, determination and strength of this extraordinary young journalist will continue to touch the lives of thousands of others and tell their stories in meaningful ways.
7 Days In Syria Film